Chiropractic Testimonials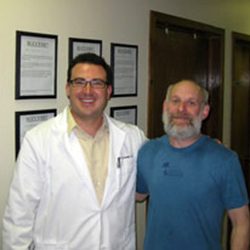 "When I first saw Dr. Schnelle I had very painful back problems and was unable to walk upright at times. I had suffered from back pain on and off for years. I would mostly apply ice and heat on my back, take Aspirin and one time take muscle relaxers, but that didn't "solve" the problem.
My back is much improved, since receiving care at Choice Chiropractic & Wellness Center, and any flare-ups are less severe when they do occur. I like that I am feeling better and treating the condition for long term health."
- Rick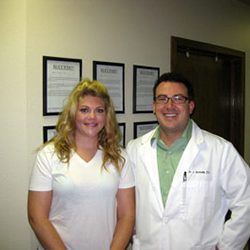 "My upper back has always been prone to subluxations which directly relates to the asthma problems I've had since elementary school. I was impressed to find that after only a few months of treatment, when winter rolled around, my asthma symptoms did not appear.
I credit Dr. Schnelle for making positive changes to my health."
- Sarah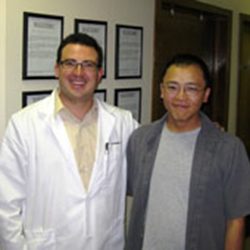 "I was referred to Dr. Schnelle for treatment of the subluxations in my neck and back which was leading to chronic and severe neck pain. Dr. Schnelle helped relieve most of my pain on the first visit and the rest of the pain was relieved in a month. I enjoyed the personal first hand examination and treatment and the uplifting manner the doctor treats his patients with."
- Tommy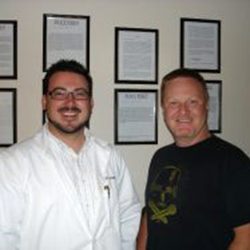 "I came in to see Dr. Schnelle with radiating pain and tingling down my left arm. I also had suffered with tinnitus for 7 years and had a 2 ½ year history of occasional vertigo. I had seen MD's in the past for my dizziness but they did not diagnose my condition and the prescriptions were no help.
Since coming to Choice Chiropractic & Wellness Center my results here have been very good where I'm now at the point now where I haven't had any spinning attacks in a long time. I also no longer have arm pain/tingling and have better neck movement and my overall health has improved."
- Kevin
Monday
9:00am - 1:00pm
2:30pm - 5:30pm
---
Tuesday
9:00am - 1:00pm
---
Wednesday
9:00am - 1:00pm
2:30pm - 6:00pm
---
Thursday
10:00am - 1:00pm
---
Friday
9:00am - 1:00pm
---
Saturday & Sunday
Closed
*HOURS SUBJECT TO CHANGE*