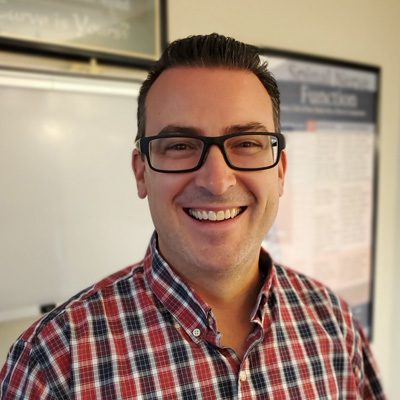 Chiropractor
Jonathan Schnelle D.C.
Doctor Jonathan Schnelle is committed to improving his patients' quality of life through chiropractic and natural healing methods. While many individuals seek his care for pain relief, Dr. Schnelle also uses chiropractic methods to restore and maintain overall health and longevity through corrective and preventative care.
His adjustments are gentle and low force to ensure his patients are as comfortable as possible while he brings them back to their optimal health.
Each of Dr. Schnelle's patients receives individual attention and time to help them reach their health goals. He listens attentively to his patients, incorporating their goals and needs into personalized treatment plans. He is truly a partner in their care. He educates his patients throughout their treatment and refuses to continue care without results. His patients' health is his priority.
Originally from Rhode Island, Dr. Schnelle moved to Boulder, Colorado in 2004 to open Choice Chiropractic & Wellness Center. He received his Doctor of Chiropractic from Northwestern College of Chiropractic and spent time as a successful associate doctor at a well-established chiropractic clinic in Minnesota. His undergraduate education was at the University of Florida where he earned his Bachelor of Science degree.
Dr. Schnelle constantly stays up to date on the latest chiropractic and natural healthcare methods. He is proficient in a number of chiropractic techniques including Diversified, Gonstead, Thompson drop, pediatric techniques, activator techniques, and spinal curve restoration.
Dr. Schnelle is active in the Boulder community. He started a scholarship program for chiropractic students from Colorado named the Choice Chiropractic Scholarship for Coloradans and has lectured on many topics including the benefits of chiropractic as well as chiropractic and stress reduction. Dr. Schnelle also contributes regularly to his chiropractic and wellness blog where he discusses the latest chiropractic techniques and wellness advice for people who are interested in a more healthy lifestyle.
Dr. Schnelle enjoys spending time with his wife, Genie, and their daughter, Zoe. Also, he stays physically active and takes advantage of the many outdoor activities Colorado has to offer including hiking, camping, skiing, and mountain biking.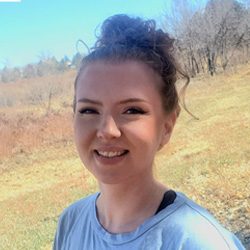 front desk receptionist
Elora Cook
We are excited to announce our new team member.  It is great having her as a part of Choice Chiropractic & Wellness Center! Elora is a Boulder native who loves spending time in the great outdoors of Colorado. Whether it's hiking, biking, or camping, she can be found exploring the natural beauty that surrounds her. Elora is a proud owner of two cats, a tarantula, and a tropical fish tank. 
As well as a love for animals and nature, she enjoys painting, ceramics, and any medium where she can express creativity. She is an avid concert goer with a love of music. She has a passion for holistic wellness, and she is excited to expand her knowledge in the field of chiropractic. Elora understands the importance of taking care of one's whole self, and she is committed to helping others achieve their wellness goals. Her love for nature, animals, and holistic wellness makes her a compassionate and caring person who is dedicated to making a difference in people's lives.
Monday
9:00am - 1:00pm
2:30pm - 5:30pm
---
Tuesday
9:00am - 1:00pm
---
Wednesday
9:00am - 1:00pm
2:30pm - 6:00pm
---
Thursday
10:00am - 1:00pm
---
Friday
9:00am - 1:00pm
---
Saturday & Sunday
Closed
*HOURS SUBJECT TO CHANGE*